DID YOU KNOW?
WISCONSIN HAS 18,000 MILES OF STATE HIGHWAY AND APPROX, 22,000
MILES OF STATE FUNDED SNOWMOBILE TRAILS AND APPROX.  3,000 MILES
OF CLUB TRAILS THATS A TOTAL OF 25,000 MILES OF SNOWMOBILE TRAILS. THESE
TRAILS ARE FUNDED THROUGH YOUR REGISTRATION FEES AND THE NEW TRAIL PASS.
IN OTHER WORDS SNOWMOBILERS SELF FUND THESE TRAILS WITHOUT ANY BURDEN
TO THE TAX PAYER.
Brown County Snowmobile Alliance Officers with Miss Snowflake
Rear Left To Right
President / Brown County Director - Mike Tilleman -- Vice President / Brown County Rep. - Ron Kucera -- Past - Brown County Rep. - Norb VandeHei
Front Left To Right
Treasurer - Sherry Nowak , AWSC Miss Snowflake - Callie Brice , Secretary - Mary Ellen Ellenbecker
The Brown County Snowmobile Alliance would like to recognize past Brown County Rep, Norb VandeHei for his services to
Brown County and the AWSC. Norb has been out Rep. for Ten years plus, and we thank him for his dedicated service.
Thanks Norb and BEST OF LUCK with your future endeavors!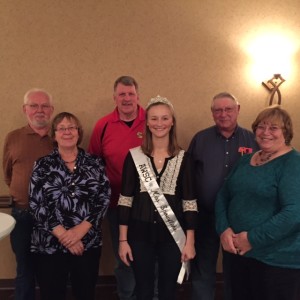 Green Bay
50°
broken clouds
humidity: 79%
wind: 5mph ENE
H 56 • L 37
Weather from OpenWeatherMap